Please enter search criteria
Regular Store Hours: Monday - Friday 9am - 4pm.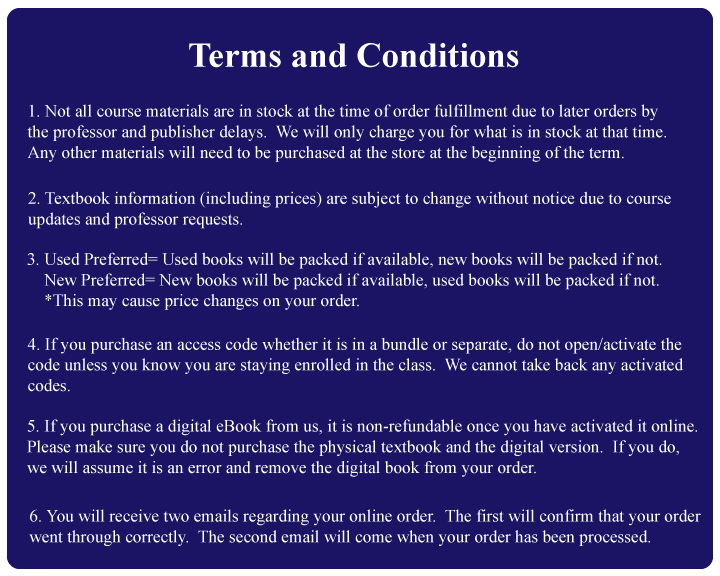 Box & Carry
If you live on campus or attend face-to-face classes please visit the store in person during regular store hours. If you decide to place an online order, Box & Carry pick-up will be available at Union Express. You will be notified via email once your order is ready for pickup
Shipping
All online orders that need to be shipped will be processed and shipped to the address provided on your order. Shipping + handling charges will be applied to all orders.
Refund and Exchange deadline for fall 2022 term is September 24, 2022.
Rental Returns due back December 30th 2022.